Overview
As an organisation, you can use tags when setting up employee groups, to identify certain scenarios within pay condition rule sets. These tags come pre-provided if your organisation has installed a pre-built award, further reducing the administrative time spent on making sure the correct application of employee pay conditions and making sure your organisation has effective award interpretation.
The tag feature allows you to create your own tags and assign them to the required employees. You can also use this feature to re-assign a tag if the employee requirements change; edit the information if it is needed, and delete a record if it is no longer required.
Availability
| | | |
| --- | --- | --- |
| Payroll Plan: | Standard | Premium |
Getting started
The following outlines the steps to add a tag and to assign this to your employees.
Maintain
Watch the training video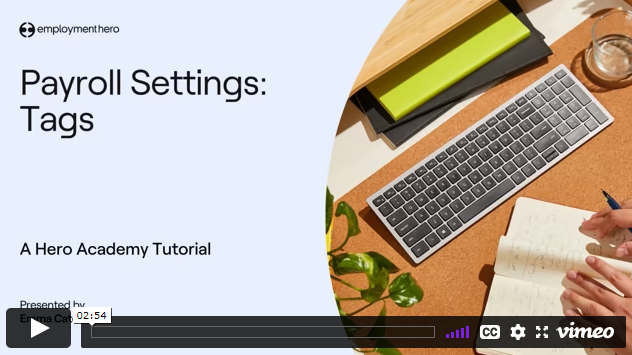 Author recommended
So you have now posted a shout out onto the Company Feed and you are now wondering what next can I do. There are two recommendations I would make on this front and they are: